Humour & Sex Trilogy (Trilogie Humor & Sex)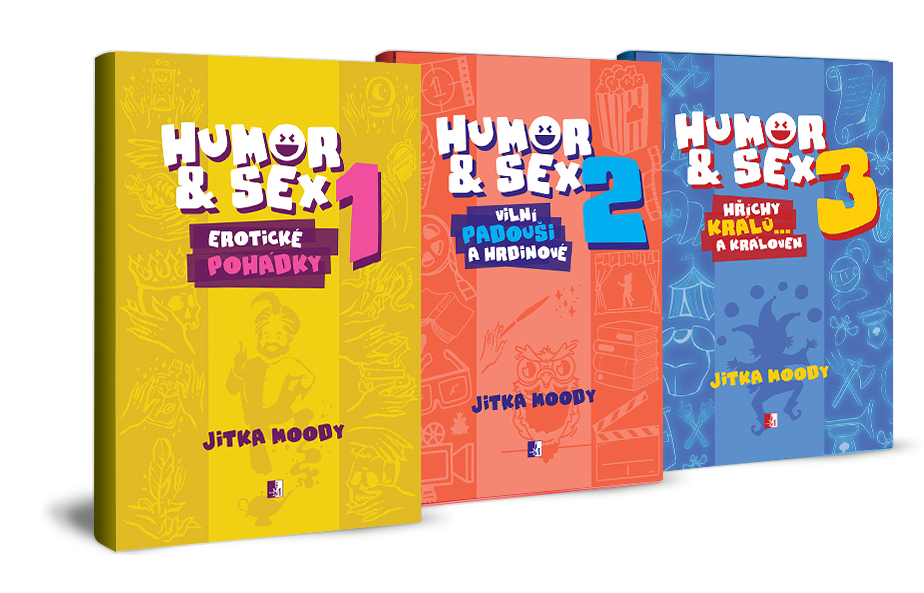 These books aren't the first ones I've written but are the first ones that got published. It was a coincidence, really. A chief editor of XYZ Publishing House (that was really how they're called) liked my style when I sent him one of my manuscripts, but this one wouldn't fit into their publishing plans. He asked me whether I like to write a book for them instead. They simply wanted 20 erotic versions of classic fairy tales and, among other 6 writers, I sent them two erotic fairy stories. They liked mine the most, so I was chosen to do the whole book. The Naughty Fairy Tales.
They liked the book, and so did their readers, and I was asked to do another similar book. I've written erotic versions of famous heroes and villains I'd borrowed from classic movies, books and TV series. And finally, they wanted the third book, so I've written erotic stories about kings and queens through all ages.
It's been more than 10yrs, so the copyright is back mine. I made a new cover of all three books, and they will be published soon as a trilogy.
Now these books are up to purchase over here as an e-book or paperback. For now, I don't have any intention to translate them into another language.
Children of Blood (Děti krve)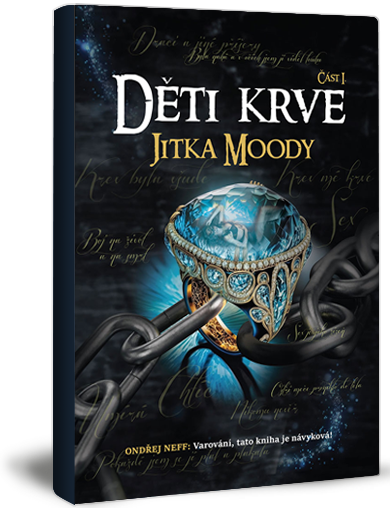 Plenty of time passed between Humour & Sex Trilogy books, and this one was written. I spent most of that time in Australia, where I studied Business Management for 5 years.
But it was already on my mind. A story about the present time that was influenced by the Rudolph II age of occultism, kabbalah and alchemy. It's been ripening in my thoughts, and finally, in 2018, the book was written. I consider the book a very compact one, and I decided to make some changes at the beginning of 2022, and then I believe the book will get published.
The genre of the book is magic realism and fantasy, and I dared to use a sarcastic voice to write the story. It's full of dragons and other supernatural creatures, and while our world works on technologies, this one works on magic. An average guy from our world is brought by his twin brother to a different reality, a parallel world. It's full of illusions, intrigues and wars. Our hero finds out that he is the one from the legend supposed to come to fulfil the prophecy. The Worlds Destroyer. People around want to kill him or use him, and practically all of them want to hold him captive.
I'm considering making this a trilogy, too, so if I feel like it and if the readers want, I might go write another two volumes.
I'm enjoying writing in English and will keep it that way
Writing books in English was my huge, thrilling dream, and once I was capable of it, I would hardly go back. Don't take me wrong, I love the Czech language; it's the best in the world. But the market is way too tiny. The Czech Republic's population is almost 11M, including babies that can't read yet and old people who don't read anymore, not even mentioning that the number of people reading fiction got smaller.