About the book:
If you're prudish, this story full of sex isn't for you. If you're too decent to read about violent death, keep yourself away. And if you think those can't be mixed with humour, you're very wrong. The usual men-women interactions are layered with soft porn details on nude girls making custom videos fulfilling sex fantasies for male buyers. Katty has a younger sister, Candy. She is a classic blond beauty that lives for her perfect husband. He cheats on her, he hits her, he humiliates her, and she is yet too blind to see a prick in him. Till the point that everything changed. One of them ended up dead. This isn't the end of the story; it's just the beginning.
I'm Katty. A woman in her late thirties struggling with the weight loss concept, but the truth is, I love my body. Not when looking at the mirror, but when looking into a handsome man's eyes pleased by what he sees when looking at me. My sister Candy is the typical beauty, but mostly I got the boys' attention. My family sucks. Sometimes I feel like my life sucks, and there is one place I go to relax. It's a black house, just like my old toy house, and in my eyes, it's full of dark secrets. One day I discovered its mystery, and it was a big shock that changed my life.
How the book emerge: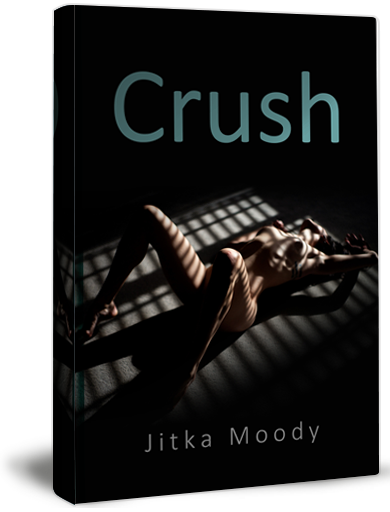 It grabbed my attention when I discovered that some girls sell naughty videos where they're playing roles, saying what the buyer paid for and doing really crazy stuff. You can purchase a video where the girl of your pick would say your name, pretending to be your fiance, neighbour, boss or mom. She can dress like your old girlfriend and tell you it was all her fault, and then in POV (Point of View), she can ride you, showing all her beauty and more. She can tell you she loves you. You can pay that the most beautiful girl on the internet will seduce you, looking into your eyes, saying your name and whatever you like to hear when getting off. And those videos you can play forever.
It was like a whole new world opened for me, and I decided to put this into my new book. This is how the Crush started; I named the manuscript We Are Sisters back then.
I knew I wanted to write about a strong woman named Katty, but I was sure I didn't want this to be your typical romance. I wanted a thriller, I wanted it full of sarcasm, and I wanted it to be a good story of a women's world with most of the possible types of relationships with men. And then I put there Katty's younger sister Candy, and I made her as different from Katty as possible. Her true opposite.
Before you start reading, keep one thing on your mind. I don't do happy endings.